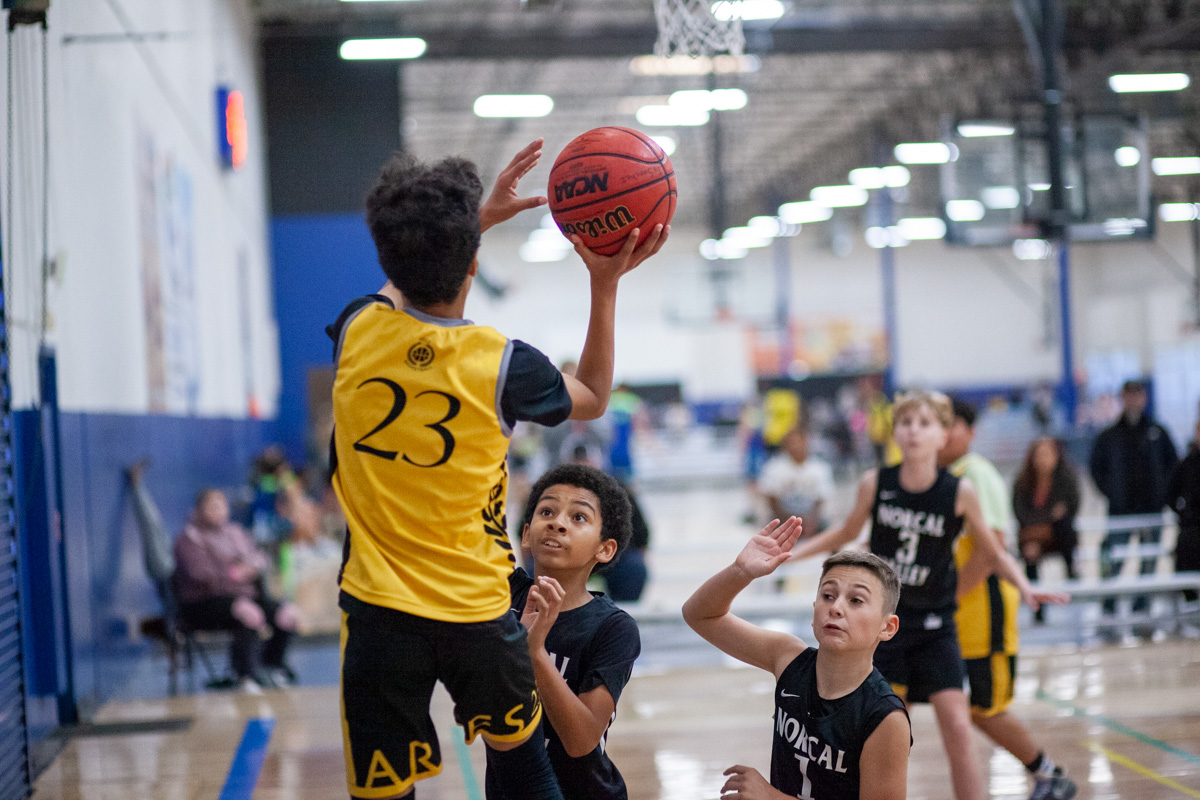 We are a non-profit organization in San Joaquin County based in Tracy, CA focusing on the growth of the student athlete while participating in AAU and Showcase events. Ares Basketball is a great place for players to grow as a player and push their skills against some of the top talent in basketball.
Using digital media to boost your players efforts in their dreams.
We love and work in technology and leverage our learnings to benefit your athlete. Using social media platforms such as Instagram, Facebook, and YouTube in combination of organic digital growth, we aim to expose your kids in other ways than just traditional channels.
Coaching with care and understanding while pushing athletes to their limits.
Today's kids can be complexed due to the overload of information available on the internet. Our coaches get down to each of the players level to understand how they think and process information. We allow the kids to be kids while teaching them about accountability and responsibility. Team basketball is a great way to show that through a game.
Partnering with local and national tournaments.
We do our best to network and connect with the local and extended basketball communities to build good relationships and experiences for our players and parents at events and tournaments.
Partnering with local and national trainers.
Building a better network of coaches and trainers we have our favorites but always looking to expand our athletes IQ by continually looking for trainers/coaches to train with.
Partnering with local and national camps.
We are constantly looking and partnering with local and national camps to help your athlete grow as a player and expose their talents in front of colleges.
Providing resources and guides to help you with your basketball journey.
We continue to update our resources with news, updates, training resources, and other content to help our athletes with their basketball journey.
Kind words from the family
We love it when we hear from our families. What we love the most is the awesome feedback we receive! Here is what some of our family has to say
My kid has played baseball and soccer his whole life. Once he started basketball and joining the Ares family, basketball is now his favorite sport. He can't put the ball down!
Keith
Parent
I can't believe how much my son's confidence has grown since he has joined your program. He's always talking about and playing basketball and is constantly practicing.
Paul
Parent
Since we have joined your program, my son has seen his confidence on the court grow along with his love for the game. His other team never gave him any opportunities or feedback like the coaches do here.
Joan
Parent
Think you have what it takes?
Sign up to receive information about upcoming tryouts with our program.
Basketball Program Information
We have programs for players middle school to high school.
Recent basketball training posts
As a basketball coach, I understand the importance of training. However, most importantly as a former player, I remember how training can be. In order to be good at anything, training is a big part of the process. Basketball is no different than anything else you want to become good at or good enough to…
Stuck at home and having a hard time finding some good videos to do basketball drills? Look no further! We decided to put together a quick guide with some videos made by several YouTubers to help with finding some at home drills. (more…)