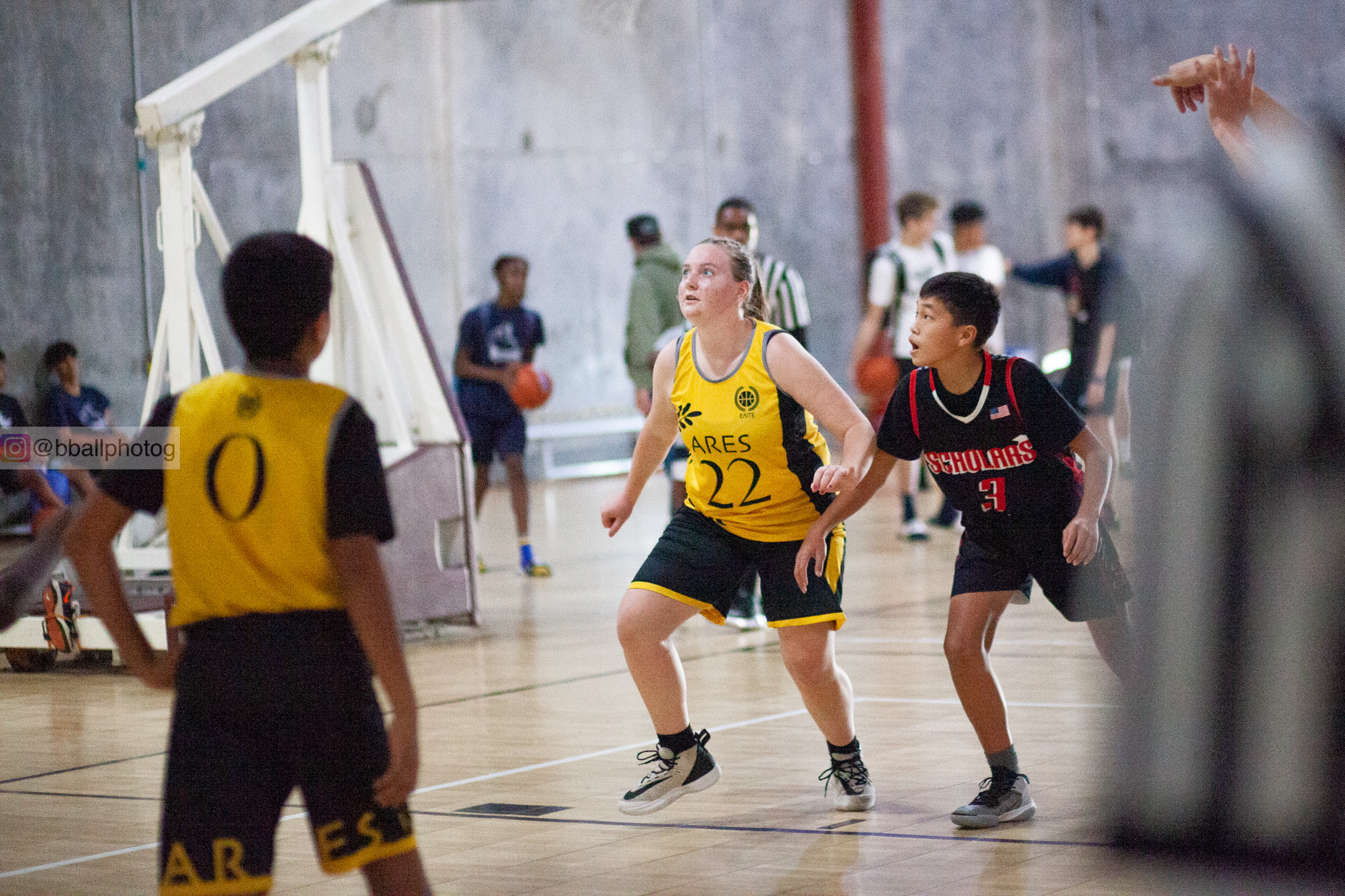 The Armature Athletic Union (AAU), founded in 1888, is one of the largest, non-profit, volunteer, multi-sport event organizations in the word, and the sport of basketball is one of many programs under the AAU umbrella.
AAU basketball programs are normally made up of teams and organizations which participate in AAU events and other travel basketball tournaments. There are several "divisions" each team play with D1 & Elite levels showcasing the hottest talent in basketball down to D3, where more newer upcoming teams compete.
Who can play AAU Basketball?
The landscape of travel AAU basketball teams vary on where you live. In major metropolitan areas, you can find a program for just about anyone, where if you live in a less populated area, you may have a harder time finding the right program for your student athlete.
AAU basketball age eligibility ranges from 7u all the way up to 19u for both boys and girls.
Boys' basketball teams seem to be a lot easier to find closer to home. In our area alone, we have several organizations offering boy programs where girl programs are a lot harder to find. A lot of times, girls end up playing on boy's teams until they either grow out a girl's program or find a girls' team at another organization. Regardless, girls are allowed to play on boy teams in AAU if there is not girl team to play on.
What to consider before joining a AAU basketball team?
Before considering joining an AAU basketball program or team, you must ask yourself or your student athlete if they are ready and/or if the program is right for their current skill level. Some areas to think of before joining:
How are my basketball skills and abilities?
Basketball at the AAU level can be very hard even at the D3 level. Most of the players who join AAU have been playing and practicing for a while. Compare your skills to those surrounding you. Are you way better and looking to push your skills at a higher competition level?
What are my goals?
Are your goals to play in College, NBA, Europe, or other high competitive leagues? Many of the kids who play AAU either had parents who played basketball a long time, currently in the sport, or have a lot of love for it. Playing for fun can still happen, but are you willing to put in the hard work to keep it fun?
Where to look for AAU basketball teams?
As I mentioned, finding the right team and program for your athlete can be hard. Depending on skill level, starting with local recreational leagues is a good start but if your skills are past that, there the AAU website has a club locator tool that can find registered AAU basketball clubs in your area, the downfall, there is no direct links to each club's website or social media pages so you will need to do some research on each club to find out more about their individual program.
What are the Pros and Cons of AAU basketball?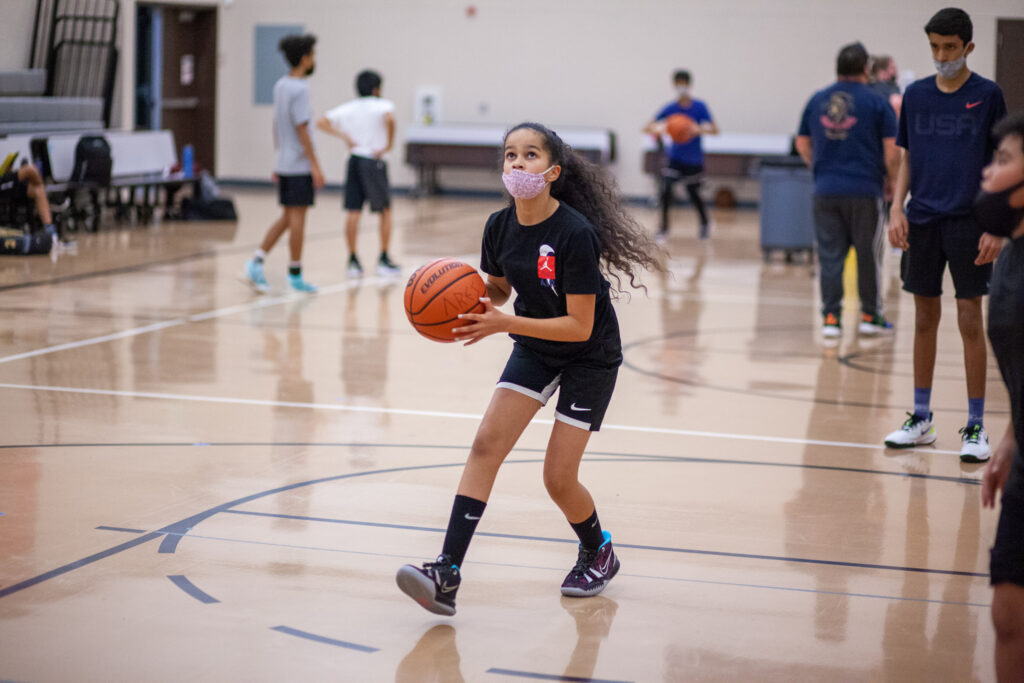 Pros if AAU basketball:
Compete against the best
To be the best you must compete against the best. AAU basketball circuits such as Nike, Adidas, MadeHoops, and other big name events attract some of the best competition out there. NBA players such as Matt Barnes, have their own AAU organizations and kids playing.
Scholarship opportunities
Basketball has a lot of scholarship opportunities. Though there is a lot of negative talk about how limited the sports are in the NBA, College is different. D1 would be great but there are so many schools out there that can offer your student athlete an opportunity of a lifetime. Besides, even if you don't receive a scholarship, basketball gives you a lot of discipline to help you grow individually too.
Basketball opportunities
Opportunities with basketball are endless. There are a lot of jobs in the basketball and sports industry. Just because you are not Stephen Curry or Michael Jordan, does not mean you cannot work alongside the best.
Cons of AAU basketball:
Winning is way more important for some than development
For some organizations, in order to play at the highest possible level, they look for the best and not necessarily looking to grow the player. You may find yourself working even harder than expected which could lead into burn out.
Really bad coaching
Hand in hand for wanting to win only; terrible, or poor coaching can happen. Some coaches expect you to know everything or they may not know anything. Regardless, bad coaching can effect the athletes individual growth.
How do I pick the right AAU basketball team?
Picking the right team for you is going to be a challenge, but here are some considerations to take when LOOKING for a team.
Team Basketball – Finding a team that promotes and plays team basketball will be very useful. This will heavily depend on the coach of the team. Make sure to pick his/her brain on their philosophy.
Players and Parents – take a look around during tryouts or during a team practice. How are the parents and players like? Is that a good fit for you?
Coaching – style of coaching can really matter for the athlete. Compare the personality of the coach to your athlete. Some coaches are great for ALL kids but some are great for others, and there is nothing wrong with that.
Coaching vs Trainer – some coaches are great at coaching but not so much at training. Some trainers are great at training, but not so much coaching. Find a good coach for team sports and a good trainer to help your athlete grow on a 1 on 1 basis is the best approach. If a coach does not appreciate a trainer or a trainer does not appreciate good coaching, that's a red flag!
Games and Practices – make sure the team practices as a team at least once a week. Having team practice is important to be successful during tournaments. Most basketball clubs will offer 1-2 tournaments a month.