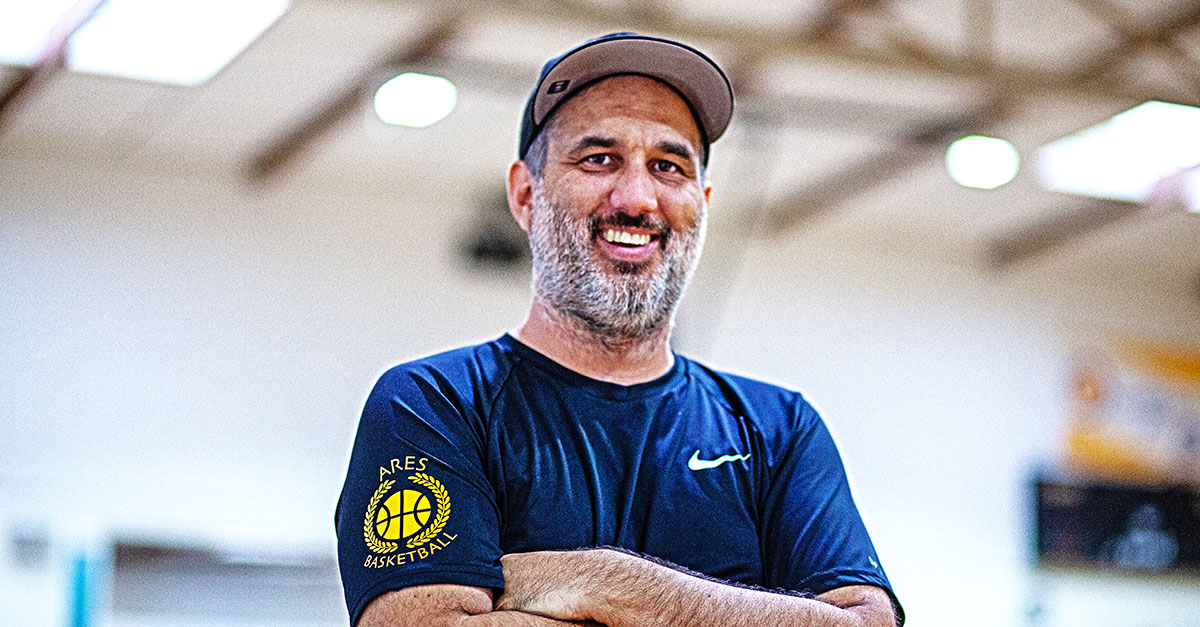 First stage of the Ares and Stockton Soldiers partnership
As pert of the partnership between the two basketball organization, Coach Kosta Goumenidis was named Stockton Soldiers' Middle School Director where he will be transforming and growing the elite middle school program.
Over the last decade, Goumenidis has coached in the local Tracy and Mountain House area helping players tap into their full potential. He believes in solid fundamental training, teaching discipline, court IQ, and conditioning your body to be able to perform at your peak the entire game.
"You have to believe in the process and believe in your self. Support has to come from within to not allow others to tear you down. If you believe in your self and know what you are doing, there is no stoping you from what you can achieve." – Coach Kosta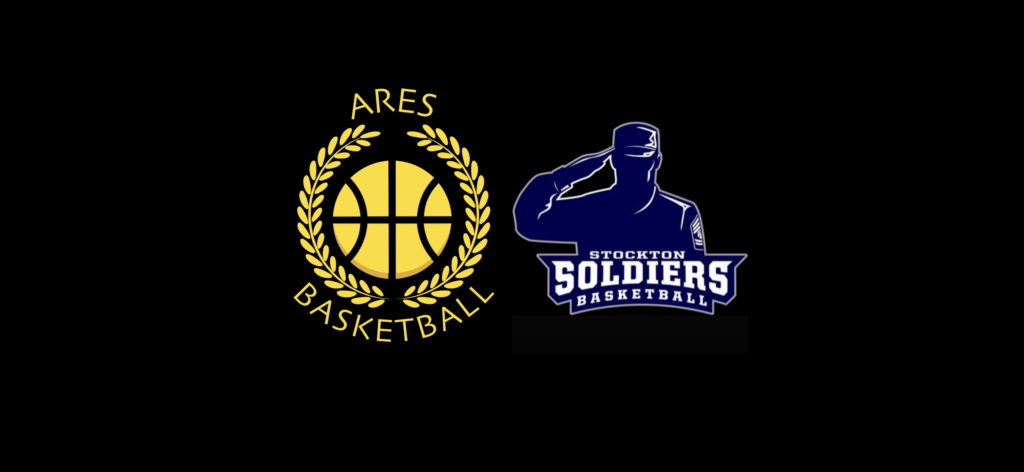 About the partnership
With Coach Kosta taking on the responsibility of being Stockton Soldiers Middle School Director, both him and owner of the Stockton program, Anthony Bell, agreed that Ares & Soldiers organizations need to co-exist for the success of our local youth. The Ares program was created to give opportunities to kids 14 & under who may not have a place to test their skills. With a lot of organization only taking kids they recruit, Ares was structured to accept new and advanced AAU players to work on improving their skills and understanding the type of work needed to play on an elite organization such as the Soldiers. Ares is also a great place for advanced/elite players who don't have the means to travel several times a season.
The vision in appointing Coach Kosta as Stockton Soldiers Middle School Director has a ton of perks for both programs, athletes, and families. Some perks include:
No scheduling conflicts allowing players to play in both organizations if they choose to.
Access for athletes to current and future partnerships (trainers, events, etc.)
Similar program styles allowing flexibility to the athletes and parents depending on the situation.
Opportunities for higher level play current and future.
Interested in trying out for one of the programs?
Tryouts happen through out the year. To stay up to date with upcoming opportunities, visit our tryout page.
About Stockton Soldiers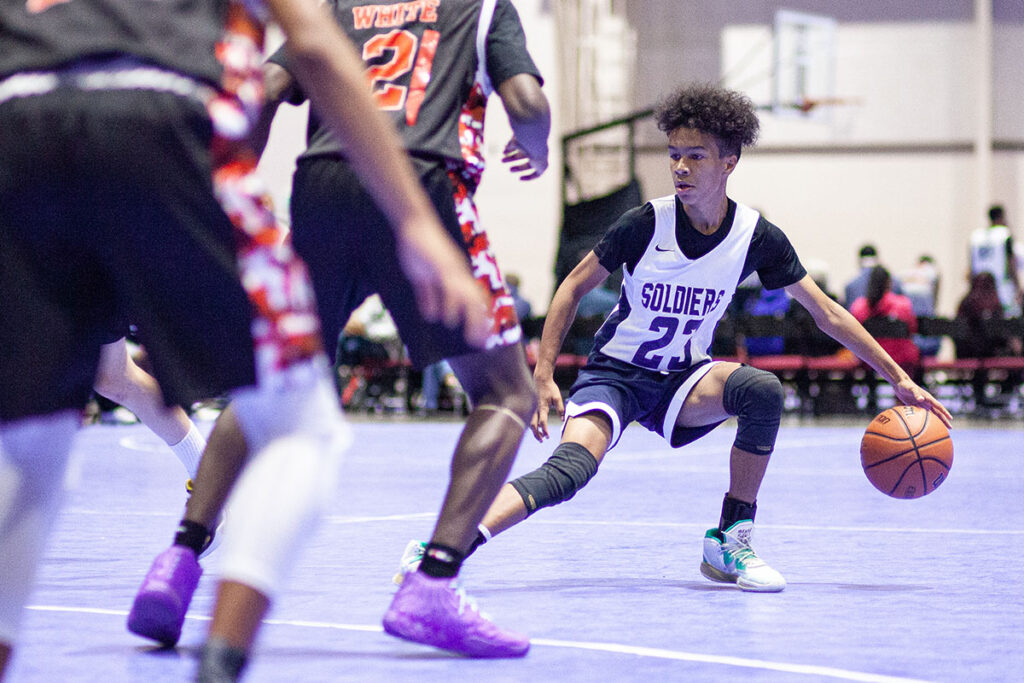 Stockton Soldiers is a branch of the EYBL Oakland Soldiers brand. The Soldiers success in the basketball community is known for producing some of the top talent in the NCAA, Euro, G-league, and NBA. Players such as LeBron James, Matt Barnes, and Jalen Green are just some examples of athletes that have participated in their program. The program is set up to display division 1 athletes who want to take basketball seriously.
About Ares Basketball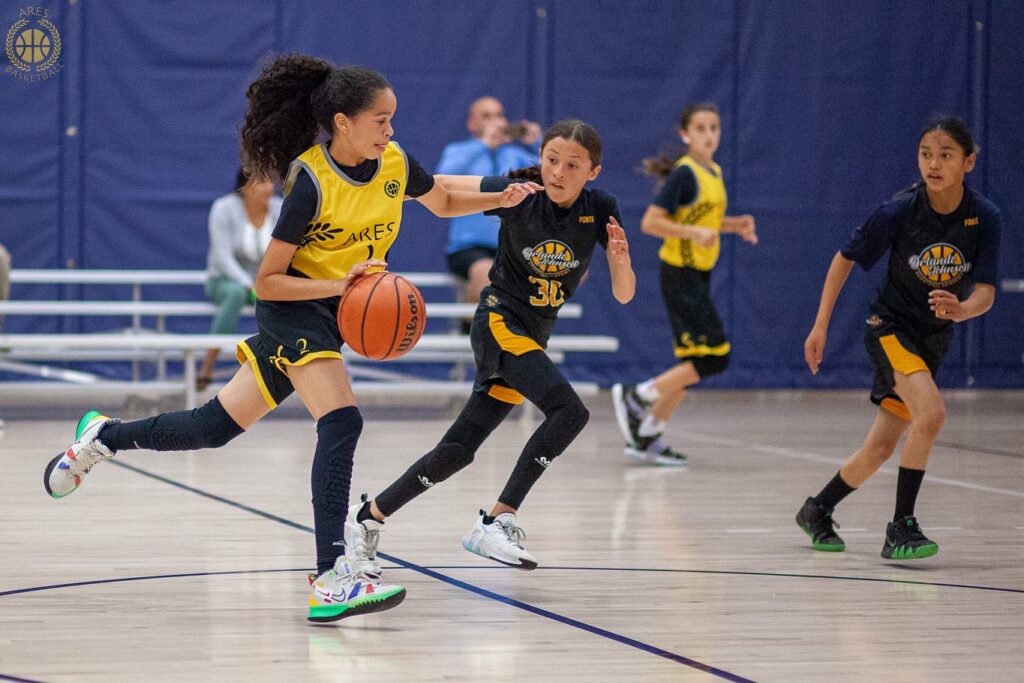 Ares Basketball was founded in the summer of 2019. The program provides advanced AAU level opportunities as well as entry AAU level opportunities for both boys and girls ages 9-17yo (when staffing and space allows). The program is structured to where it allows opportunities to more than just the elite or inner network which allows the player to grow in a safe environment without the worry of favoritism or judgment. Aside from regular practices and tournaments, the program opens up a network of strength training, personal basketball development coaches, training, and more on a regular basis as tools for athletes who are ready to take the sport seriously.
Have questions about the partnership or want to find out more?
Fill out our online survey to help us gather questions for us to answer!